speedbooster GH4/GH5 to Nikon Lens
$20 per day, $30 weekend- 5 days plus $10 day
The Speed Booster's optics reduce the image from the lens to better fit on the GH4, GH5 sensor. As a result, instead of MFT's normal 2x crop factor, the GH4 GH5 will have a 1.42x crop factor with the Speed Booster. This results in a wider FOV than even APS-C cameras (1.6x crop factor). In fact, it's pretty close to Super 35's 1.39x crop factor, which is great for those coming from a cinema background.
URSA Mini Pro 4.6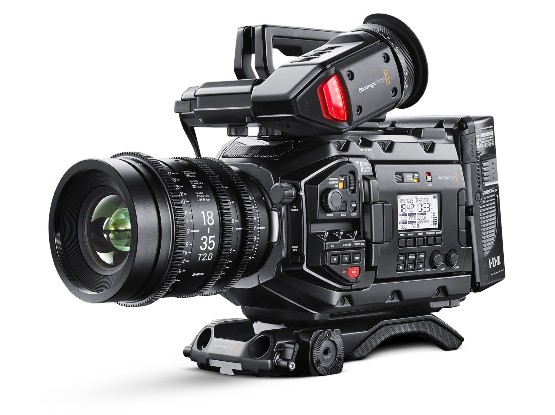 $400 per day, $580 weekend- 7 days plus $150 day
The BlackMagic Ursa Mini Pro 4.6 is a great little camera shoots raw and ProRes 444, media is CF Cards or SD Cards
to hire this camera complete with 4 x 256GB CF cards and 4 Lenses @ T1.5 primes add $100 per day to camera hire .
Nebula gimbal stabiliser
$100 per day, $150 weekend- 5 days plus $40 day
Allows you mount Mirrorless / DSLR cameras ( Camera and lens total weight less than 1000g ) like: Blackmagic Pocket Cinema Camera Sony Alpha A7s, A7R, A7, NEX series mirrorless camera Panasonic GH4, GH3, GH2, GH1 GoPro Hero 4, Hero 3, Hero 2 Canon EOS 700D, 650D, 600D, 550D ( Rebel T5i, T4i, T3i )