Camera hire noosa sunshine coast for the studio at profilm or for your set or location.
Cameras for hire in our studio or in the field or on set.
is a deposit required?
If the equipment hired is to be taken out of the studio then yes a deposit is required.
are there discounts for using the hired equipment in the studio
Yes you will only pay 50% of the cost of hire when using in the studio at Profilm.
If the shoot goes over the time in the studio would this incur extra charges for camera hire
No if the shoot goes over by an hour or so there are no extra charges for cameras or equipment that have been hired.
Sony XDCam PMW F3 camera hire $50 day in studio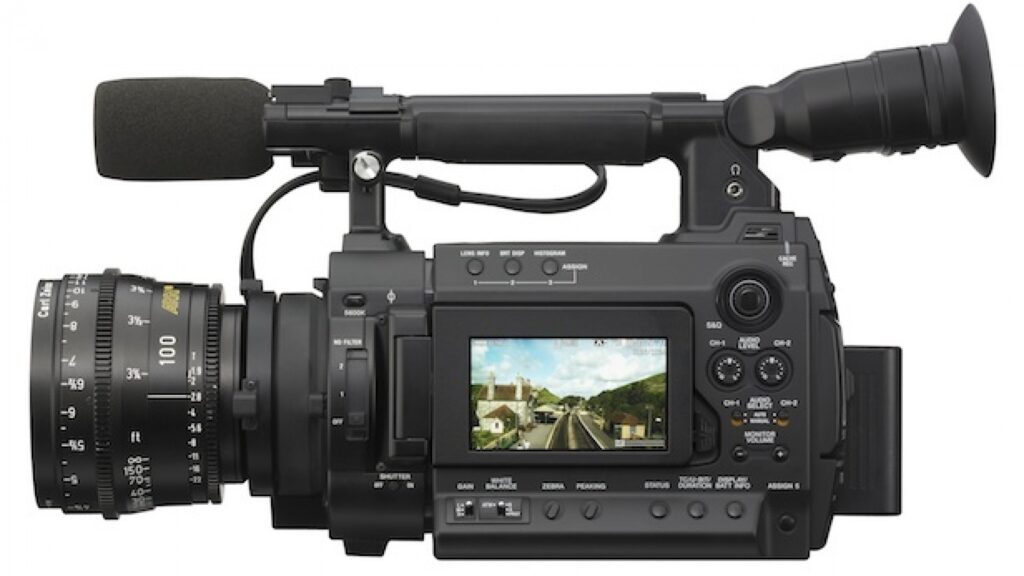 The sony XDCam is a full HD 1920x1080p film camera comes complete with batteries and charger and direct power when used in the studio, Super 35mm Exmor CMOS sensor with PL lens mount and optional Nikon mount with lenses available from 16mm to 135mm CineAlta camcorder with SDI and HDMI is versatile for conferences with long dual slot recordings over 4 hours.
The Sony has a clean image quality and is suitable to shoot interlaced for TV if required
---
Blackmagic Ursa mini 4.6 camera hire $60 a day in studio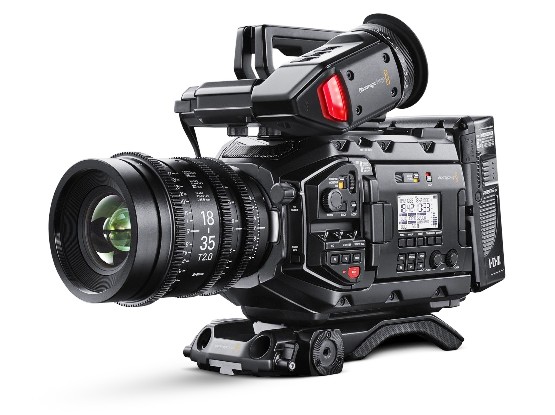 The new URSA Mini Pro combines the best digital film technology with the most advanced broadcast features and ergonomics available, making it perfect for use in high end feature films, television shows, commercials, and indie films as well as broadcast news, studio and even live multi camera production.
---
Sony X70 Camera hire $30 a day in studio
The popular PXW-X70 palm-sized camcorder continues to evolve with the addition of XAVC 4K (QFHD) 100Mbps* recordings at 30p/25p/24p, plus MPEG HD422 and MPEG HD420**, providing even more recording choices. It is possible to select an output from HDMI, SDI, and composite while recording QFHD, plus a salvage function for XAVC file is available
---
Nikon D850 camera hire $60 a day in studio hire
The Nikon D850 sets remarkable standards of quality in both, possessing an impressive 45.7 effective megapixels that allows it to capture the most awe-inspiring images and produce phenomenal 8K UHD time-lapse movies via images taken with its silent interval timer shooting
Lenses available for this camera are primes from 16mm, 24mm, 35mm, 50mm, 85mm to 135mm and a Tascam 24 to 70mm.
I shot this image with the Nikon D850 at Amamoor station with the Mary valley Rattler and many more wedding photographs and shoots as a wedding photographer you need reliability and speed of use.
more photos of weddings and wedding set ups taken with the Nikon D850 at Sunshinehire.com.au and Easyelopements.com.au
---
Camera hire noosa studio
all the above cameras are available with lenses for hire at the profilm studio.
If your considering camera hire for filming at the studio in noosa and require lenses, decide if your filming something that requires a matte box or teleprompter because this will make a slight difference to your choice of camera and or lens.
---
Contact us at Profilm studios for equipment hire